National Career Development Conference
Anaheim, California
April 26th – May 1st
During the school year, approximately 120,000 of DECA's 225,000 student members take part in the organization's competitive events program, allowing them to compete for local and regional titles. The competitions are designed to simulate real-life business scenarios and test students' academic understanding and skills development. The top state and provincial winners put their talents to the test during the program's final round of competition in Anaheim. The DECA International Career Development Conference was the pinnacle of competition where nearly 16,000 students vied for international honors. Over $500,000 in scholarships and awards were presented to students and teachers for their achievements.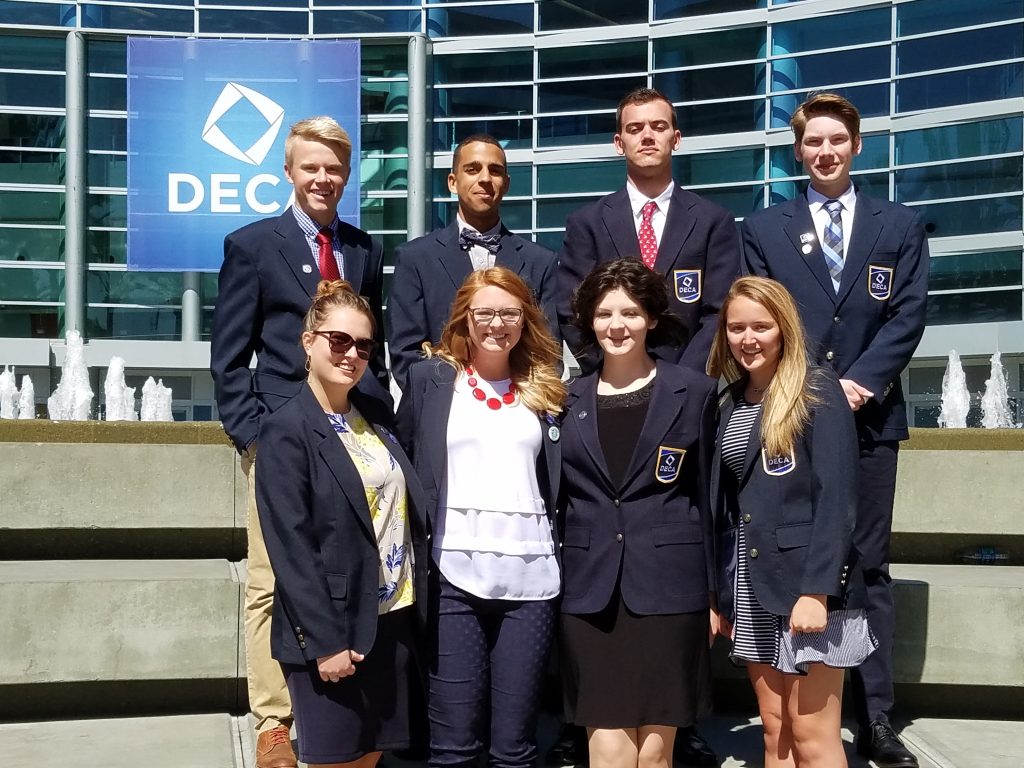 This year's #DECAICDC featured a record-breaking 19,000 members and advisors in attendance, DECA's largest conference to date. In addition to career-based competition, DECA members engaged in leadership academies and networking opportunities with over 60 internationally recognized businesses.
SBE ACADEMY + COMPETITION
The SBE Academy is held annually at DECA's International Career Development Conference. The following students from our WRHS business programs (The Shack, WRHS Bank, and Common Grounds) attended this year's conference: Chessa McCalla, Sam Wingert, Charles Dilliehunt, Caitlyn Halsey, Hannah Fritz, Grace Hawkins, Justin Smith, and Cooper Ramshaw.
This dynamic academy is offered exclusively to Gold-Certified SBEs and features guest speakers and workshop sessions related to all aspects of running an SBE. Students have the opportunity to engage with other SBE students and learn from each other through interactive activities and networking. The SBE competition requires students to give an oral presentation in front of judges focused on one of the 10 business standards featured in the written chapter certification project. The competition topic rotates each year to give students a more in-depth understanding of the performance indicators and concepts covered in the certification project. This year's focus was on promotion.
DECA's School-based Enterprise (SBE) Program has a number of educational activities designed to connect classroom curriculum with hands-on learning experiences by working in the SBE learning lab. SBE programs are designed to:
Establish greater understanding of selected career cluster knowledge statements and performance indicators. • Allow students to earn recognition for their achievements. • Provide experiences to develop 21st century skills including communication, critical thinking, collaboration, and creativity. • Prepare students for higher learning and future careers. Utilizing the SBE programs available through DECA further enhances authentic, experience-based learning for your students and can provide a framework for developing relevant curriculum that strengthens the connection between the classroom and real-world work experience.
WHAT IS A SCHOOL-BASED ENTERPRISE?
A school-based enterprise (SBE) is an entrepreneurial operation in a school setting that provides goods/services to meet the needs of the market. SBEs are managed and operated by students as hands-on learning laboratories that integrate National Curriculum Standards in marketing, finance, hospitality or management. SBEs provide realistic and practical learning experiences that reinforce classroom instruction. SBEs can sell to consumers through a permanent location, a mobile kiosk or through Internet marketing. Products may include spirit wear, food and beverage items, school supplies, signs and banners and more, while other SBEs provide services such as creative design, advertising sales and more.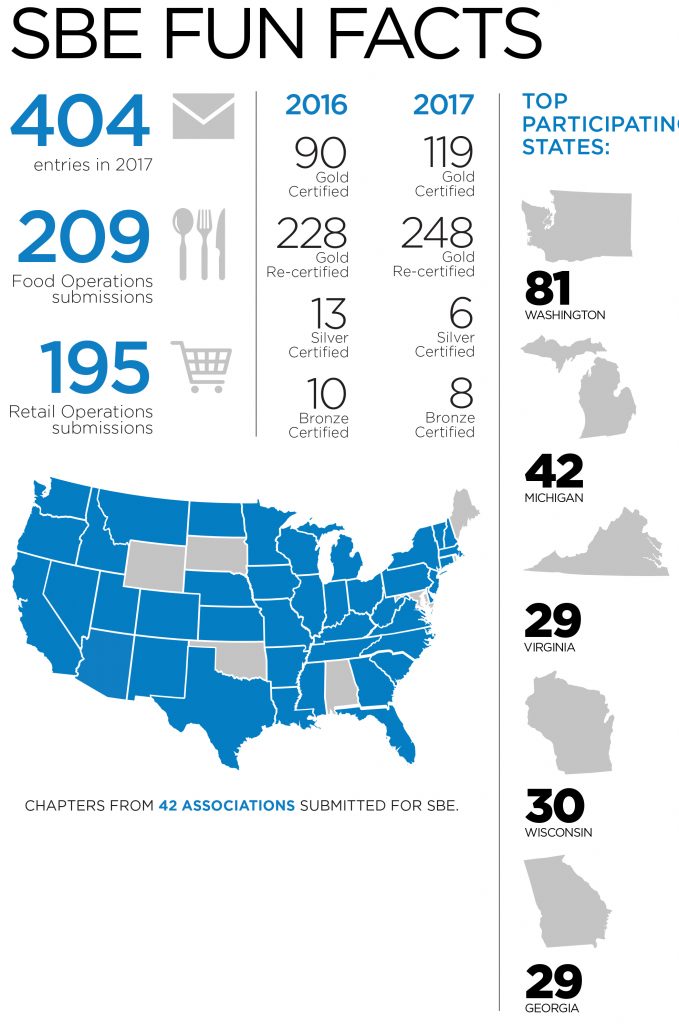 Chapter Certification
The chapter certification program reinforces the integration of National Curriculum Standards into the learning-lab environment of SBEs. Students reflect upon their work in the SBE through documentation of 10 key business standards (instructional areas) and performance indicators from the Business Administration Core, the Marketing Career Cluster, and the Merchandising Pathway of National Curriculum Standards including the following: 1. Financial Analysis 2. Operations 3. Marketing-Information Management 4. Market Planning 5. Product/Service Management 6. Pricing 7. Distribution/Channel Management 8. Promotion 9. Selling 10. Human Resources Management
Chapters submit a written project online to DECA for evaluation by judges in an effort to earn the national distinction of a DECA Gold-Certified SBE. The process provides an opportunity to analyze your school-based business, determine your SBE's strengths and weaknesses, and showcase the learning outcomes of your students. Earning gold certification also opens the door to other opportunities available through DECA including the SBE Academy and competition at DECA's International Career Development Conference.
DECA SBE PROGRAMS SUPPORT 21ST CENTURY SKILLS AND EMPLOYABILITY DEVELOPMENT
Experience working within a DECA SBE provides students the opportunity to learn skills that aren't necessarily learned in the classroom. DECA SBE provides students with the same valuable learning experience of any co-op or part-time job without requiring students to leave school. By working in a real business within the school, students are provided real-world experience vital to developing 21st century skills and preparing for future careers.